DriveScrubber – restores your drives to like-new
Erase Data So It Can NEVER Be Recovered™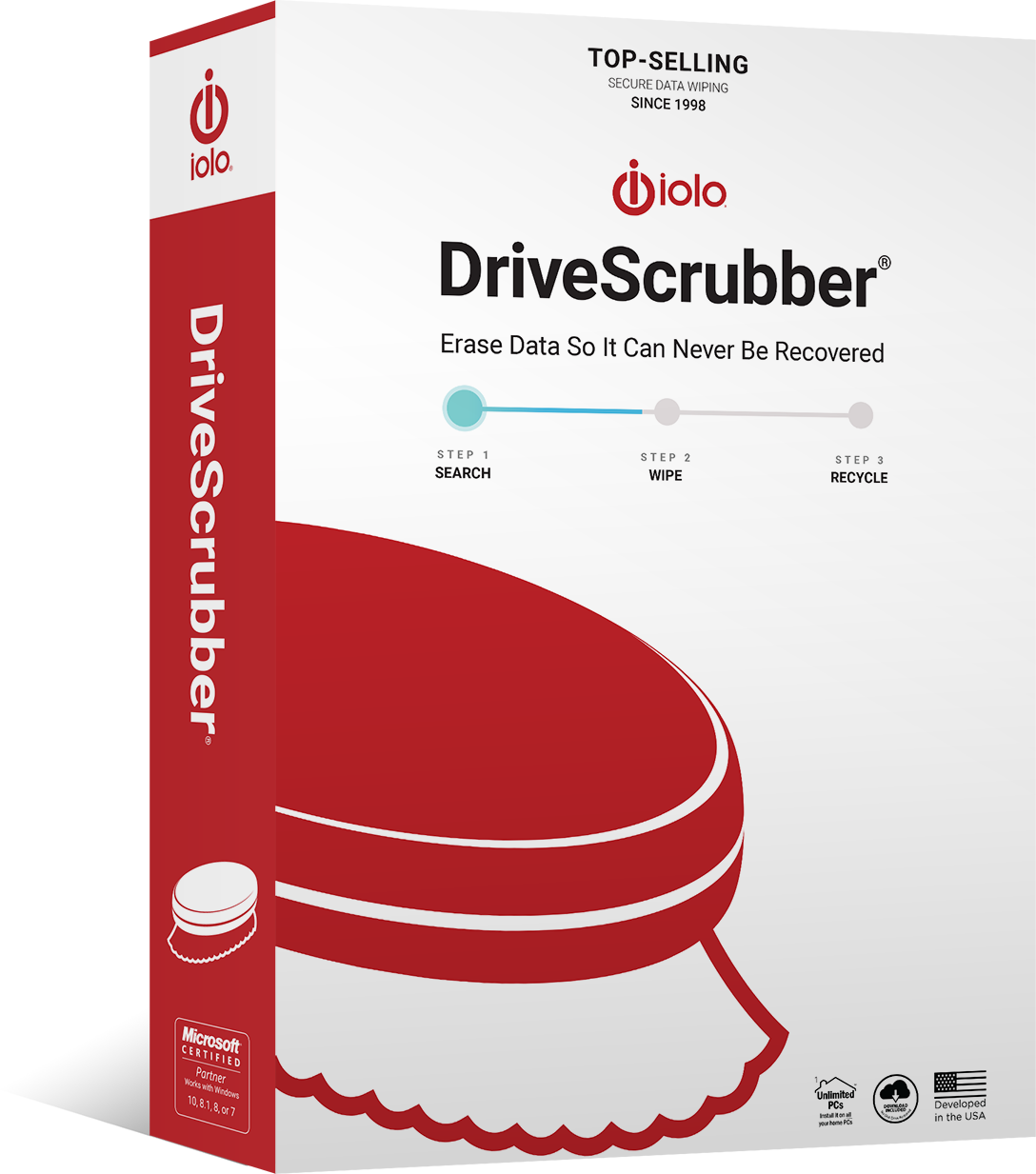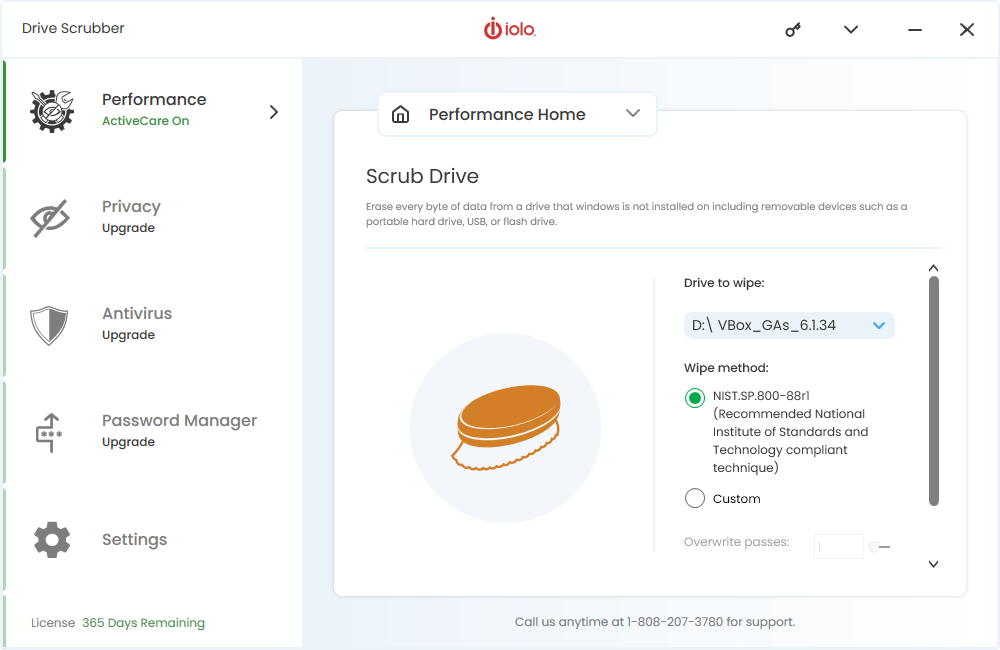 Secure your personal information when you sell, donate, or recycle your computer with a hard drive eraser and hard drive scrubber. DriveScrubber permanently erases your hard drive data, exceeding Department of Defense security standards and ensuring that your private files will never be recovered.
A hard drive eraser to secure personal information from prying eyes by securely eliminating data before reselling or recycling your PC.

Cleans and restores drives
A hard drive scrubber that scrubs and cleans drives that have been damaged by stubborn spyware and viruses.
Protects Privacy and Security
Customizable Tools offer adjustable security levels for wiping the drive, from quick to electron microscopy and magnetic field residue detection shields, giving you total control.
A hard drive scrubber that employs secure wiping methods originally developed for the US Department of Defense to eliminate any possibility of recognition.
Includes scalable options such as batch-wipe, in addition to pause, cancel and resume features, all while leaving drive boot and partition structures.
Other products may take hours or even days to clean drives. DriveScrubber uses the fastest, most optimized wipe methods, while maintaining its proven security strength.
" DriveScrubber works beautifully! After cleaning out bad/dead files, my machine works much faster and better than before. A final sweep with my security software seals the deal. iolo, thanks."
" All of my experiences with iolo personnel or products have been positive and easygoing. There's nothing too big for your customer service and technicians to tackle. Thanks!"
Why DriveScrubber – restores your drives to like-new

Military-grade data removal

For use on All your home PCs

Windows® 11, 10, 8.1, 8, 7, Vista or XP (SP3)

20+ years of PC performance innovation

30 day money-back guarantee

Offer Details: Certain product features require ongoing updates from iolo. One year is included in the initial purchase. After this initial period expires, you must renew to continue to receive access to such features. You may enable automatic renewal during checkout and update your automatic renewal preferences by logging into your iolo Account. See Sales Policy for more details.