System Shield® AntiVirus and AntiSpyware
Shield Your PC from Viruses and Dangerous Spyware™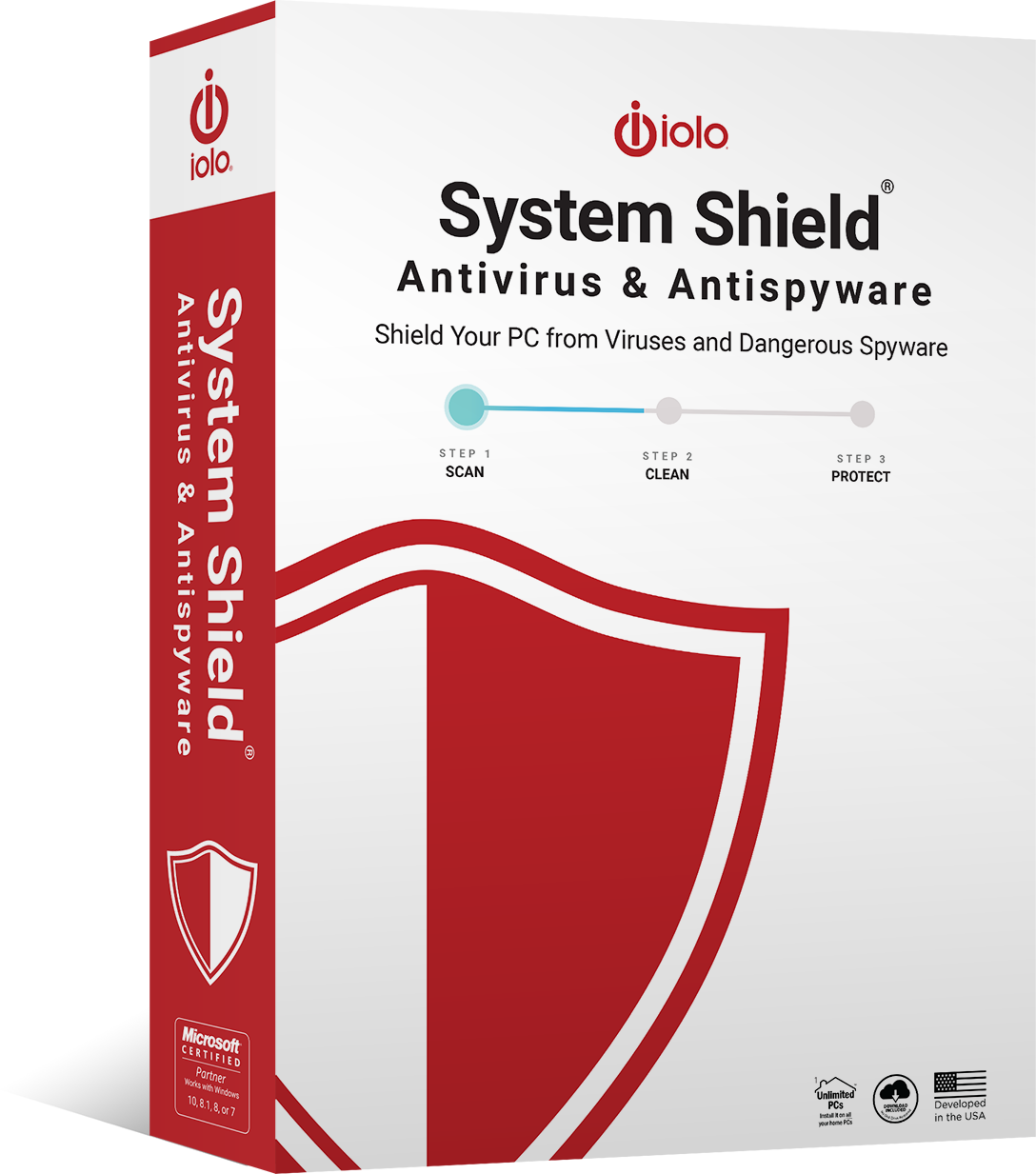 Eradicate stubborn PC pests and block future infections without system slowdown. System Shield is more than an antivirus system, it provides certified protection while maintaining maximum PC performance, so you can shop, bank, and socialize online without the threat of spyware, viruses, and other threats.

Antivirus shield finds and removes stubborn and dangerous PC infections, and permanently protects your system from all future attacks.

Won't weigh down the system
Protects without unnecessary add-ons or background activities—and nearly zero resource consumption.

Neutralizes threats quietly
Uses revolutionary technology to ensure real-time threat protection without interruptions.

Permanently removes pests
Finds and exterminates computer pests and parasites, restoring system stability and freeing up resources.
Blocks viruses, malware, Trojans, rootkits, bots and all other dangerous programs and threats.
provides an invisible suit of armor for your PC that instantly nullifies external attacks in real-time.
Eradicates spyware, adware, keyloggers, and all other privacy-compromising and system-debilitating parasites.
Uses exclusive artificial intelligence heuristics to preemptively recognize malicious behavior and neutralize rogue or mutated programs and other yet-unclassified threats.
"I absolutely love this security software from iolo! I had tried many other programs and was often left confused about how to work them, not so with this one. I love everything about it."
"All of my experiences with iolo personnel or products have been positive and easygoing. There's nothing too big for your customer service and technicians to tackle. Thanks!"
Why System Shield® AntiVirus and AntiSpyware

100% malware detection of In the Wild viruses

Designed for speed with near-zero resource usage

For use on All your home PCs

Windows® 11, 10, 8.1, 8, 7

30 day money-back guarantee

Offer Details: Certain product features require ongoing updates from iolo. One year is included in the initial purchase. After this initial period expires, you must renew to continue to receive access to such features. You may enable automatic renewal during checkout and update your automatic renewal preferences by logging into your iolo Account. See Sales Policy for more details.